We planted the garden this week. It was very therapeutic for me, even though the idea of touching dirt grosses me out. But SB has been so insistent on a garden this year we really put forth the effort to make one.
Marshall tilled up a huge patch of grass (well, huge in our world...quite small in other people's worlds) and we set to planting it.
We planted peas, squash, cucumbers, green beans, okra, carrots, onions and a ton of flowers. For some reason many of my seeds did not pop up, so I'm putting them back in the little hothouse box to see if they happen to sprout. I plan to get some tomato plants and maybe one or two other things that are already sprouted for good measure.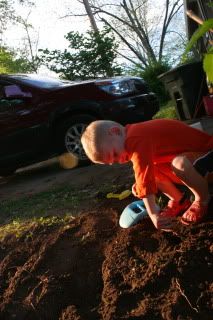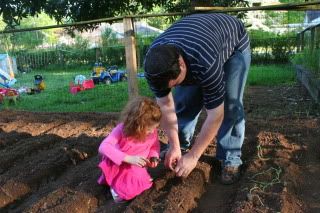 Our pea sprouts... I need a little lattice something for them to cling to...


Do you do your own garden? What do you plant?